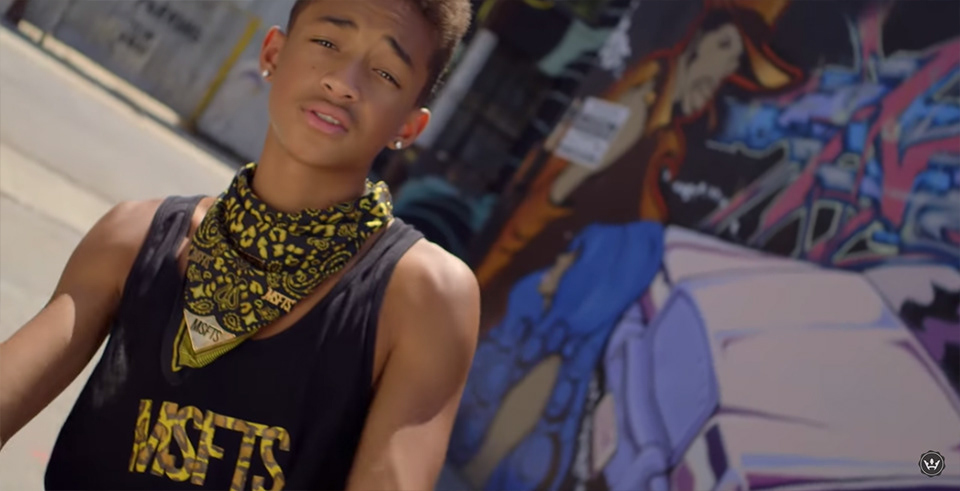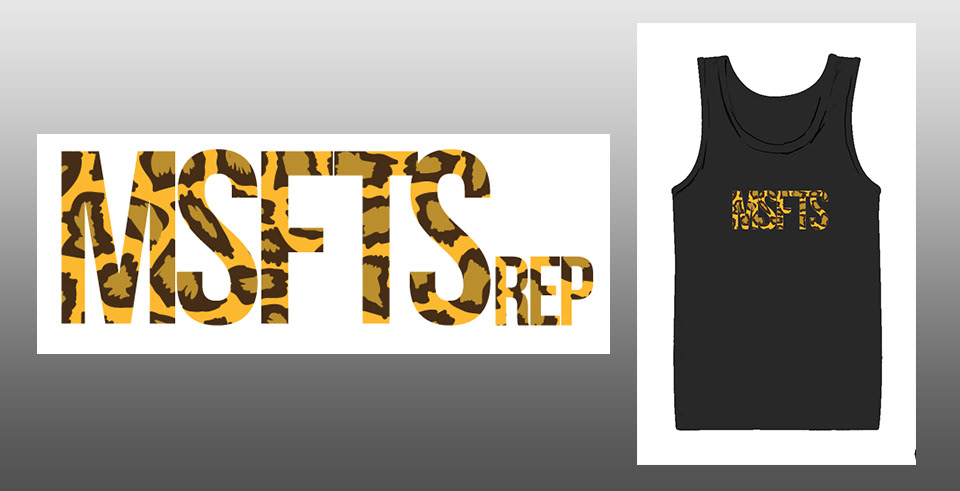 ONE OF JADEN'S LOOK WAS A CUSTOM DYE-SUBLIMATED BANDANA WITH GOLD EMBELLISHMENTS. I DID THE TISCI INSPIRED BANDANA ART AS WELL AS THE VECTORS FOR WATER-JET CUTTING THE METAL ELEMENTS. I ALSO MADE THE ART FOR A MATCHING LEOPARD MSFTS LOGO THAT WE SCREEN PRINTED ONTO A VISCOSE TANK TOP.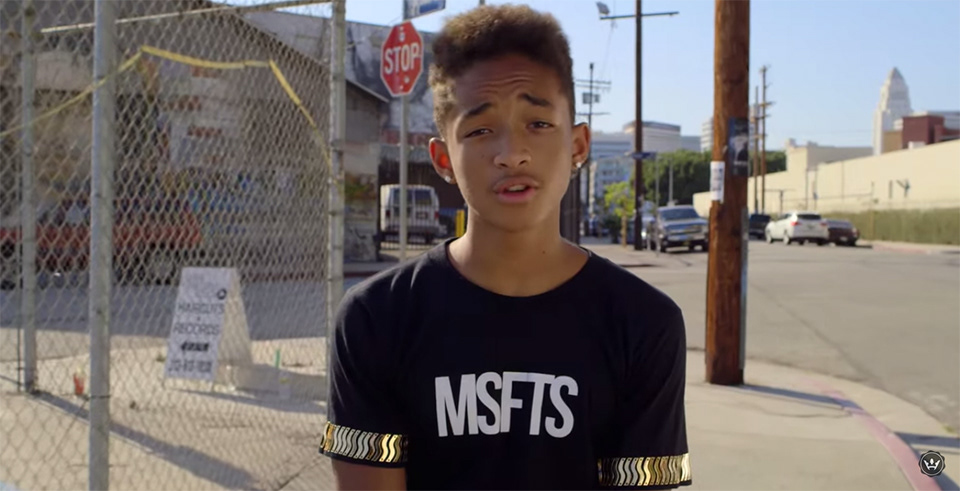 WITH THIS GOLD SLEEVE LOOK WE CUSTOM CUT 100 PIECES OF METAL TO BE SEWN ONTO THE SLEEVES OF THE SHIRT. SEVERAL ALTERNATE VERSIONS WERE DISCUSSED BEFORE DECIDING ON THE ELEGANT SIMPLICITY OF THE HERRINGBONE PATTERN.

THE LAST LOOK IN THE VIDEO IS A CUT AND SEWN HALF AND HALF SHIRT. I CREATED THE ZEBRA DESIGN TO DELICATELY PRINT DIRECTLY OVER THE SEAM WHERE THE TWO SHIRTS WE'RE STITCHED TOGETHER, A FEAT AIDED BY SOME INGENUITY AND MOUSE PADS.